Upgrading the locking mechanisms that keep your business safe should always be something to keep an eye on. Routine maintenance presents a chance for intruders to get in, so having redundant systems could be more valuable than you thought. Thus, all commercial enterprises should consider pairing conventional lock-and-key systems with electronic locks.
Managing the Inventory
Keeping your inventory safe should be of the highest priority. Along with ensuring the safety of everyone in your office, protecting the inventory ensures the long term success of your company. Electronic locks and lockers can protect tools, supplies, and products mean to support employees or fulfill customer requests. Supply and demand is the backbone of economic transactions for a reason. Cutting down on theft and inventory loss also helps to decrease operating costs.
Protecting Data Caches
Data centers will run servers of information, especially if your business manages cloud computing or software development. Data is a valuable resource that can be subject to theft and tampering just as quickly as stocks of consumer products.
IT managers and system administrators should be the only employees with the authorization to access the electronic locks protecting data caches. Passwords, keycodes, and other security measures can be put in place and continually revised to prevent hacking or other forms of violation that could cause a catastrophic breach and contribute to your company losing face.
Securing Employee Lockers
Whenever employees clock in, they want to be sure that their valuables are kept safe. This isn't always possible, depending on the design of their desks or individual offices. Laptops, hard drives, flash drives, and proprietary blueprints for information such as video game software or an innovative piece of technology should all be protected by electronic locks. This becomes especially important when your assets are not allowed offsite.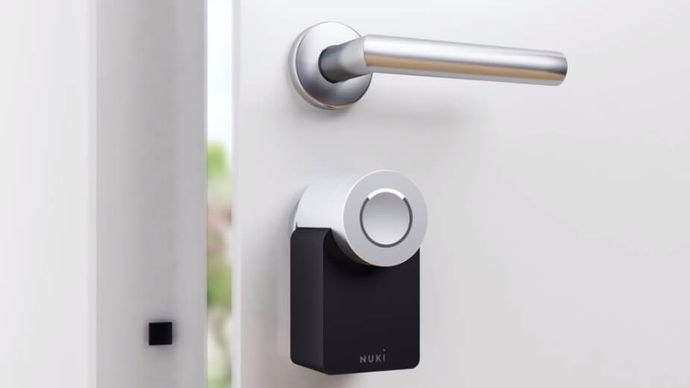 Safeguarding Confidential Records
Finally, all confidential records must be secured. Patients, customers, and clients will expect the responsible use of their private information whenever it is uploaded and stored through physical or digital means. This is even more urgent in the age of social media, when giant corporations may be playing fast and loose with sensitive information that their clients and user base provide them with every day.
Along those same lines, every medical dispensing cart and all files of patient records must be subjected to constant vigilance. Anything less than that benchmark is unacceptable.
Village Lock & Key is the Key to Your Success!