Homes are selling left and right, which means there are a lot of new homebuyers in the market. Homeownership can be an exciting experience, especially for first-time buyers. There are so many things to consider when buying a home. It can be easy to get preoccupied with the challenges of moving homes.
From budgeting to painting and decorating, there are hundreds of items on your to-do list. But, when it comes to what's truly important, securing your home and protecting your new house usually get forgotten. It's important to stop and think about changing or rekeying the locks of your new home as soon as you're handed your new set of keys. With all of the running around, this step is easy to delay or put off. Thankfully, Lang's Locks has been helping people keep their homes safe and secure since 1976.
When you move into a new home, you never know who has access inside. If previous owners made copies of their keys, there's a strong probability that there's a spare key floating around. It's good practice to change or rekey your locks. This is especially true if a family member loses a key, a key goes unreturned by a service person, or if your locks are old.
Here are a few situations where you should consider contacting a locksmith:
Your keys are stolen
You lose your keys
Your key often gets stuck inside of the lock or the lock is difficult to unlatch
You want to consolidate your keys and have only one master key for the whole home
If you've experienced one of these situations, you might consider your choices:
Rekeying your home's locks: Rekeying your locks means changing the notches within the lock and the corresponding key. This uses the same locks, but manipulates them so your existing keys won't unlatch the lock. Moving into a new home comes with a lot of expenses. If you're looking for the most affordable option, rekeying is a practical choice.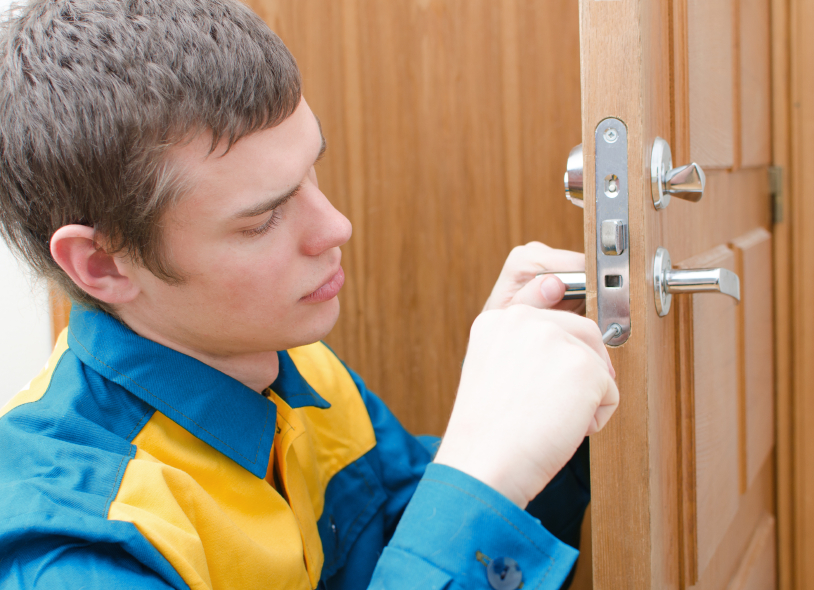 Replacing your home's locks: While rekeying is a secure choice, there are some scenarios in which changing the locks completely would be a better option. Although it might feel like a big investment, what price are you willing to put on your family's safety? We recommend changing locks if the existing locks are old. It's wise to invest in newer, more secure locks. This requires the removal of your existing locks and replacing them with a new version that ensures you've secured your home.
Whatever your need might be, Lang's Locks has the experience and commitment you'd want in a locksmith. With more than three decades of experience, Lang's Locks has access to a large variety of inventory at especially affordable prices. Whether you need standard door or patio locks, or high-security control, we're committed to helping you keep your home safe.