Looking for a locksmith can be a stressful process. Of course, you want a professional locksmith who is trustworthy and reliable, but you also want one who is highly skilled in his or her trade. The best way to know if a prospective locksmith is going to have the skills and knowledge necessary is to check his or her credentials.
But how much does that help if you don't even know what the credentials mean? Read on for details on the various credential types you may run across as you track down the right locksmith.
License
This is the biggest and most important item on the list. A license lets you know that the locksmith has gone through the training and testing required in your state. In most cases, it also means that they have undergone a background check. A license is an excellent way to ensure that your prospective locksmith is skilled and trustworthy. Never leave the safety and security of your home in the hands of an unlicensed locksmith.
ALOA Fundamentals
ALOA stands for Associated Locksmiths of America. They are the governing body for optional certifications in the USA. The basic course that they offer is a six-day course with a culminating exam that ensures that a locksmith has apprentice-level skills and knowledge. This is called AFL certification. While this certification is optional, if your technician has it, you can be assured that he or she has apprentice-level skills.
Additional ALOA Certifications
There are three levels of official locksmith certifications (since the fundamentals. Certification only ensures an apprentice-level understanding). The first is Certified Registered Locksmiths (CRL), and it requires successful completion of exams in 10 mandatory categories and two electives. The second certification level is Certified Professional Locksmith.
This can be completed after the CRL, and it requires successful testing in 12 additional elective areas. Finally, Certified Master Locksmiths (CML) have passed the exams in at least 90% of all electives. The ALOA offers 26 electives total. As with the AFL, these certifications are optional. You could have a very knowledgable and professional, licensed locksmith who has never taken these certifications.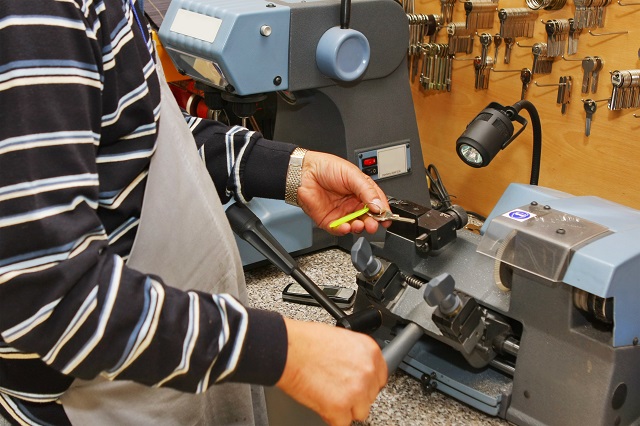 Safe Technicians
The ALOA separates locksmithing and safe technicians, though most people do both. The ALOA offers CPS and CMST certifications. To receive a Certified Professional Safe Technician (CPS) certification, the technician must pass exams in 17 safe or vault related categories. The next level is the Certified Master Safe Technician certification, which requires the technician to pass additional testing in 25 safe or vault related categories, after receiving the CPS certification.