We all slack off on repairs and maintenance from time to time. Avoiding fixes to your locks can prove to be a costly mistake. Securing your home is extremely important and should never be put off. You don't want to be vulnerable to an attack or robbery. 
Take these steps now, and you won't have to worry later!
1. Schedule a date to evaluate your home's security.
Pick out a monthly/multi-annually day with your family to check out your home's access points. It's worth knowing about dysfunctional locks now rather than later. Don't forget to check windows!
2. Tighten all screws and materials on lock mechanisms when needed.
If your entire door lock cylinder turns with your key, make this quick fix! You might have to remove the faceplate to access the set screws. Tighten the set screws and replace any that need it. After you have done that, make sure you test the lock for firmness.
3. Know who has access.
Some of us have one or two keys to a chain and some of us are cut out to be janitors with a million. They get lost, we lend them out, and some we don't even know what they go to. For your house though, every key needs to be accounted for. If you move, make sure you replace the locks immediately. You don't want to have to worry about the former owner's crazy uncle creeping about.
4. Keep original keys in a safe place.
Nobody thinks of their keys getting worn down or damaged. When they are used every day, they are bound to get a fair amount of wear and tear over time. Make a fresh copy and keep them in a safe place or use the copies and store the originals. This will ensure that if one is lost or breaks, you always have a spare.
5. Replace or repair locks where keys have trouble fitting.
Best to nip this one in the bud before the key breaks off inside. Evaluate the lock to determine if it's actually damaged or just needs a better key. Try testing a newer key or original one; it might be the key. If it's the lock either replace it or call Lang's for a repair. We can even repair antique locks!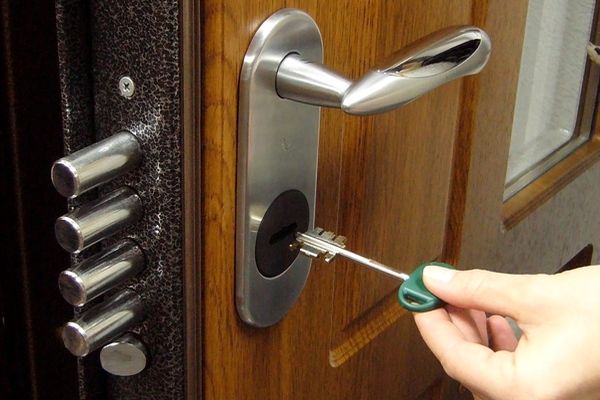 6. Teach your family the importance of security.
Walk your family around the house and show them how to lock all the doors and windows. Even if they are 4 years old. Teach them who is allowed access. Emphasize the seriousness of security. Hopefully, you will never have to worry about a situation, but when your kids move away they might. If they form a habit of locking all the doors and windows because of your nagging, we call that a win.
7. Note not-so-obvious access points.
Look around your premises for ways of scaling the property. If you have lawn furniture or a woodpile, those could be ways to get to the second floor. You don't have to get rid of your patio table though. Just simply lock the windows on both floors. Maybe move the helping step up away from your house so it's not so tempting.